BMAC Pennsylvania Event Description
BMAC Games Saturday, June 26th
BMAC Games is a multi-staged event testing archers strength, stamina and endurance along with their shooting capabilities in high pressure simulated hunting scenarios. The ultimate archery challenge for the hunter athlete!
Competitors will be tested and timed in 3D archery, obstacle course and The Beast Course
Stages
The Beast Course
This stage will test the athletes endurance and stamina as the course that will take competitors on some of the most challenging terrain the venue has to offer. Athletes should expect steep ascents/descents, downfalls and anything else you may encounter in the wilderness. It is recommended to have trekking poles and good ankle support as you will be carrying a weighted pack and your bow. Just because this event is in the summer you may experience icy water!
The Pursuit
This stage simulates that final push you have to close the distance on your prey. Imagine you have 30 minutes of daylight left and the bull just sounded off 1000 feet above you.... It's GO time! Competitors will be testing their strength and ability to sustain a high level of work in a short amount of time while shooting with an elevated heart rate. Athletes should be prepared to climb, crawl, lift, hoist and drag objects
The Harvest
The harvest stage will consist of a 15 target 3D course. This won't be your typical 3D shoot! Expect a real world hunting scenario for each target while utilizing some of the most challenging terrain features the venue has to offer. Shooting stakes will be set for Traditional 30 yards Max/ Compound 60 yards Max/ Crossbow 75 yards Max
Equipment
You must use the same archery equipment and backpack for every stage. You are allowed to cary optics at all times.
Awards
Division prizes will be awarded to stage winners and overall winner.
Category prizes will be awarded dependent on total number of participants in each category. For every five participants/teams one place will be awarded up to a maximum of four places. i.e. if there are 12 participants in your category the top 3 will be awarded.
Teams are only eligible for category prizes.
Order of Events
Saturday
7am - Competitor Meeting
8am - The Beast Course (all competitors)
11am - The Pursuit Stage (assigned heats)
3pm - The Harvest Stage
6pm - Awards/Dinner/Music/Festivities
If you have a disability or are unable to complete the stages according to the standards please contact Brian to discuss possible solutions as we want to allow everyone who is willing to unleash their BEAST to participate.
Volunteers Needed
Contact Brian. Volunteers can earn a free shoot pass to Sunday's 3D archery, swag, etc
3D Archery Sunday, June 27th
What To Expect
BMAC 3D Archery Pennsylvania's most realistic 3D shoot that simulates what you will experience on your western hunts. 40+ target event testing archers shooting capabilities in high pressure simulated hunting scenarios. This event is designed to get you ready for your hunt this fall. Targets will be spread out over 200+ acres. Shots will simulate everything from a steep, rocky sheep hunt to a flat land pronghorn hunt making this the ultimate archery challenge for bowhunters!
Recommended shooting stakes will be set for shooters but you can shoot from a closer distance if you aren't comfortable from the stake. As this event is designed to get you prepared for hunting season each target will have a unique scenario. For Example: 30 second hold, kneeling shot, draw behind tree then move left or right, follow up shot (15 seconds to nock a second arrow and shoot), target acquisition (60 seconds to move into range, acquire target, range/glass and get shot off), There will be a video available covering these at least 4 weeks prior to event. Scoring is for bragging rights only so it is up to you if you want to complete the shot under the given scenario or just fling an arrow at the target like you do at a typical 3D shoot
The course is open to trad, compound and crossbow.
$40 per adult archer. $30 17&under
Order of Event
7am - Check in / warm up
8am - Shooter Meeting
9am - Shotgun Start
This event will be capped at 160 shooters
All registered shooters will be entered to win some awesome prizes from our sponsors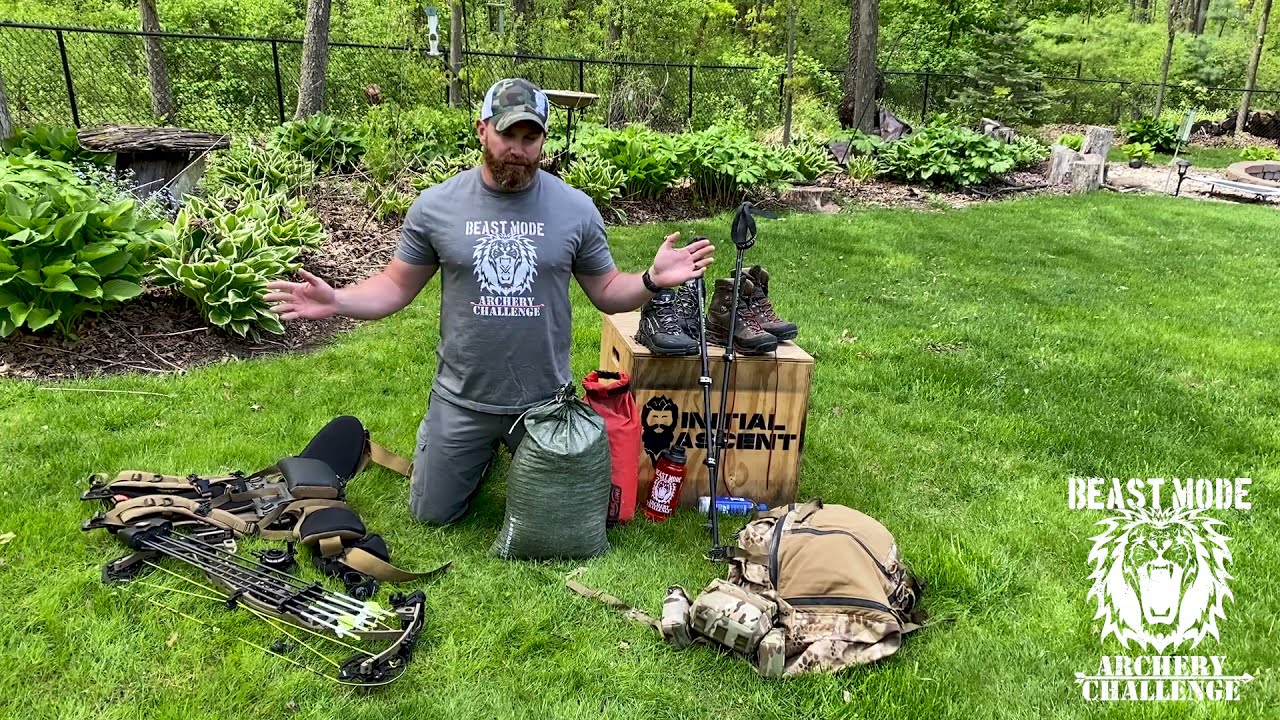 Get ready for the BMAC Pennsylvania
Event Countdown
BMAC Pennsylvania Where & When

Location:

Avella

,

PA 15312

Categories:

BMAC GAMES - Adult Saturday
3D Archery - Adult Sunday
Saturday & Sunday - Adult
BMAC Games - Youth(17 and under) Saturday
3D Archery - Youth(17 and under) Sunday
Saturday & Sunday - Youth(17 and under)
BMAC Team Saturday

...Show All Categories
BMAC Pennsylvania Sponsors
BMAC Pennsylvania Reviews
Avella, PA Weather
Avella, PA current weather
81.3℉

Clouds
Join us at the BMAC Pennsylvania in June for a great event. The BMAC Pennsylvania works hard to deliver you a memorable event experience. We would love to hear from you, so consider writing us a review or contact us at: beastmodearchery@gmail.com
Contact Information
Name:
Email:
beastmodearchery@gmail.com
Website: